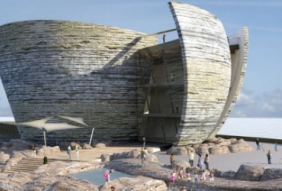 Posted on October 8, 2015
By David Rogers, Global Construction Review
A $1.5bn tidal energy lagoon at Swansea Bay in Wales has been delayed by a year over funding uncertainties.
The project's developer, Tidal Lagoon Power (TLP), is negotiating with the UK government over the price to be paid for the electricity and how much the government will contribute toward construction.
It said the decision to delay work was a "pragmatic" response to uncertainty surrounding those issues.
TLP is also waiting for a marine licence from Natural Resources Wales and a lease from the Crown Estate.
READ FULL ARTICLE HERE