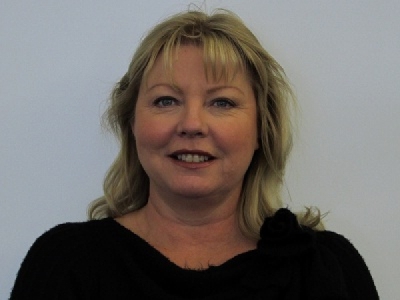 Town Administrator Susan Parker
Posted on September 11, 2016
By Trista Talton, Coastal Review Online
A study that's underway to help map the future of dredging projects in Sunset Beach is raising concerns about potential environmental effects on the waterways around the island.
Town leaders expect to receive by October a preliminary draft of the study, which is examining sediment samples, potential disposal locations and habitat, according to Town Administrator Susan Parker.
"We're testing for all of that," Parker said. "We're looking at everything. This is very preliminary. We're looking at all options available to us. Are they viable? I don't know at this point. It's a much broader project than just dredging."
The town has hired Moffatt & Nichol, an engineering firm, to determine the costs and feasibility of dredging more than three miles of canals and feeder canals, including Mary's Creek, Turtle Creek and Jinks Creek. The goal is to routinely unclog the shoaling that occurs in these waterways to support boaters and improve tidal flushing.
All of the canals, except Jinks Creek, have been previously dredged.
The roughly mile-long creek connects Tubbs Inlet with the Intracoastal Waterway and some residents, like Jan Harris, worry about the effect dredging may have on the canal.
"It is a naturally occurring saltwater marsh creek and it has never, ever been dredged," Harris said. "My concern is that it has never been dredged before and this proposal is to set up a regular maintenance dredging. What's that going to do to the commercial fishermen for Jinks Creek? What is that going to do to that resource? Those are questions that I hope this study is going to answer."
Creating a routine maintenance dredging project in man-made canals "is a good idea," Harris said, but she questions the justification for dredging Jinks Creek. Harris is a member of the town's environmental resource committee, which met yesterday to discuss the dredging proposal. She said the series of man-made finger canals that lead to Jinks Creek are too narrow to accommodate larger, deep-water boats.
"Making Jinks Creek more navigable for deeper water boats doesn't make sense," she said.
Her primary concerns are environmental-related.
While Jinks Creek is not designated a primary nursery area, or PNA, by the state, the tidal marshes that line both sides of the creek are.
The North Carolina Marine Fisheries Commission designates PNAs to protect habitat, particularly along bottom areas, including sand, mud, sea grasses and oyster rocks. Dredging is prohibited in PNAs and shoreline development in these areas is restricted to protect water quality and limit stormwater runoff.
Harris wonders what effect dredging next to the PNAs will have on the habitat those areas provide. She also has questions about the depth at which the creek may be dredged and the effects that might have on aquatic vegetation.
One of the considerations under review by the town is possibly selling so-called beach quality sand to neighboring Ocean Isle Beach to help offset the cost of the project.
"If I'm looking at these charts correctly, what they're saying is most of the beach quality sand is in Jinks Creek," Harris said.
Parker stressed that the proposed project is in the preliminary stages, too early to know where dredged material will be placed.
"I'm not saying all of it's going to be done or it can be done," she said. "We're looking at all options. There are options to use federal spoil areas."
The town is also exploring the possibility of placing dredged material to repair breached dunes on the shores of the Bird Island Reserve adjacent to Sunset Beach and using sand for living shorelines projects, Parker said. Results of sediment tests will help the town determine if such projects are even feasible, she said.
The town in June applied for a state Water Resources Development Project grant for nearly $2.8 million.
John Corbett, a Sunset Beach resident, is in the process of selling his home on Sailfish Street, one of the streets between the finger canals. He moved about a year ago into a new home on Canal Drive, an area included in the town's proposed maintenance dredging project.
"That area is getting constrained too by the silting that's building up," Corbett said. "We last dredged around 2002. It needed to be dredged around 2010."
That didn't happen, Corbett said, because at least half of the waterfront property owners affected did not vote in favor of dredging the canals, which was a stipulation of carrying forth with such a project at that time.
"The natural accretion that we get in Sunset Beach is from Tubbs Inlet and it fills up rapidly," Corbett said. "My 15-foot boat, I have to pay attention to the tides and I still run it aground here unintentionally. It's not a pretty boat, but it's a functional boat and I have to pay attention to the tides coming and going. I'd like to think I know the waterways at least between Tubbs Inlet along Jinks Creek into the Intracoastal."
He believes Jinks Creek is wide enough that, if dredged, the channel could be deepened with few bad effects.
"One of the good things about the way the town is doing this is that the surveys include areas that have not been dredged before," Corbett said. "That is a very good and very positive thing. I'm very much an advocate for dredging these channels, but I'm also an advocate of doing it right with the environmental protection that needs to be done. If the areas can't be dredged, then they can't be dredged and that's fine. It's a good thing to do it properly once and for all to determine what can be dredged in the future."
Richard Hilderman, a resident and member of the town's environmental resource committee, said Jinks Creek can be divided into two parts. The southern portion of the creek, he said, is heavily shoaled and there is nearby development.
"The problem I have is dredging the north end of Jinks Creek because that's nothing but salt marshes, there's no development," he said. "We know from the biological point of view the diversity could change. There are a lot of shellfish that live in Jinks Creek, from clams to mussels to oysters and our concern is don't you think we should have a map and density of these shellfish so that we do not destroy them?"
Moffatt & Nichol, at the request of the North Carolina Division of Coastal Management, is conducting oyster surveys in both Mary's Creek and Turtle Creek.
Hilderman and Harris believe an oyster survey should be performed in Jinks Creek.
"We're not trying to take sides on this," Hilderman said. "We're just trying to decide if these things are problematic. I think we're trying to be as open and unbiased as possible by raising questions. We're not trying to say that dredging should not occur."
Source: Coastal Review Online