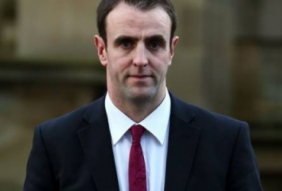 Mark H Durkan
Posted on September 28, 2015
By Lesley Houston, Belfast Telegraph
A Stormont department is being taken to court after it was accused of failing to protect Lough Neagh from sand dredging.
Friends of the Earth yesterday made a successful bid at the High Court for a judicial review of the Department of the Environment's alleged failure to protect the lough's bed.
Approximately 1.5 million tons of sand is extracted from Lough Neagh annually and taken away on the barges that suck it up.
READ FULL ARTICLE HERE