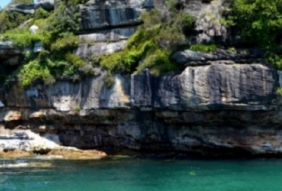 Posted on February 22, 2016
The urgent need to dredge Port Hacking has seen the State Government offer only $687,00 for a partial job, with Shire ratepayers asked to stump up a matching amount.
And that's only for Fisherman's Channel near Maianbar.
It is believed that if the badly needed job is done properly in the Hacking estuary, it could cost as much as $4 million – far from the combined government's offer of $630,000 and its demand that Sutherland Shire match it dollar-for-dollar.
Paid In Full
Sutherland Shire Council has managed the last five dredging projects, paid in full by the NSW government.
The government owns the waterway.
But it has now reneged on a written agreement to pay the dredging costs signed by then Premier Bob Carr and then Sutherland Shire Council Mayor Genevieve Rankin.
As well as concerns about sand build up to the Hacking's recreational users, there are significant problems with safety management.
Major emergency
The last major emergency to threaten the Royal National Park villages of Bundeena and Maianbar was the huge bushfire that engulfed the Park in 1994.
About 80 Maianbar residents had to be evacuated by boat, through the now silted up Fishermen's Channel, and taken across the river to tie up at Andrew Ettingshausen's dock.
They were then taken to Tradies at Gymea, where an emergency evacuation centre had been set up.
Kick upstairs
Last September a Council delegation met Minister for Lands and Water Niall Blair to argue unsuccessfully – for the government to restore its previous policy.
At last Monday's meeting the Council voted to kick the matter upstairs by writing to the Premier and State Treasurer extend the grant funding.
The government does well from fees from moorings and other services.
But the Council cannot find out the total of this revenue to help it make a case for more state money.
'Keep NSW Working' – at a discount
In these days of governing by three-word slogans, in this example the government fails. It seems its "Keeping NSW Working" only applies at a discount, with others taking up the rest of its bills.
This NSW government action is a classic example of what is known as cost shifting.
This means a higher level of government dumps providing a service to the level of government below it – without maintaining any funding,or cutting it.
It improves their budget outcomes.