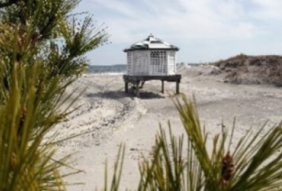 Posted on October 20, 2015
By MaryAnn Spoto, NJ Advance Media for NJ.com
Days after a weekend nor'easter pummeled the New Jersey coastline, state officials on Thursday filed among the first of what is expected to be hundreds of legal actions to take beachfront property to build protective dunes.
The state Attorney General's Office filed an eminent domain action against Margate to get an access easement that would encompass 87 lots owned by the city, state Environmental Protection Commissioner Bob Martin and acting Attorney General John Hoffman announced.
The action, filed in Superior Court in Atlantic County, seeks access to all city-owned property east of the Margate bulkhead between the towns of Ventnor to the north and Longport to the south.
READ FULL ARTICLE HERE