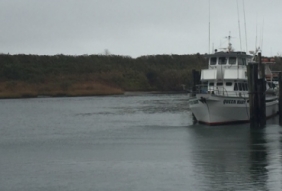 Posted on November 5, 2015
By Daniel Nee, Brick Shorebeat
Boaters in the Manasquan River who face skinny navigation channels may obtain some relief over the next few years, as the state is considering a two-phase dredging project.
The project, spearheaded by the state Department of Transportation with assistance from the Ocean County freeholder board, will first focus on the navigational channels near Will's Hole and the commercial fishing docks in Point Pleasant Beach, then move to the remainder of the river, potentially as far west as the narrows that separate Brick and Wall townships.
"It will be an improvement, especially for the commercial fishing fleet," said Ocean County Administrator Carl Block.
READ FULL ARTICLE HERE