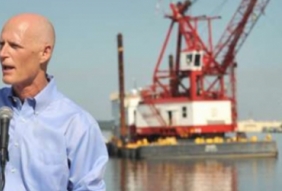 Posted on October 12, 2015
By David Bauerlein, jacksonville.com
Jacksonville's pursuit of deeper ship channel stands to get $10 million in 2016-17 from the state Department of Transportation — a small down payment toward the total cost of $684 million for blasting a deeper channel so huge cargo ships can come to Jacksonville.
In contrast to the Deep Dredge in Miami's port, where the state put deepening on a fast track by paying $112 million, the approach in Jacksonville has been a slow but steady show of support.
For the 2015-16 budget, the state set aside $15.5 million for deepening Jacksonville's ship channel. The proposed budget for the following year started July 1, 2016, would add another $10 million.
READ FULL ARTICLE HERE