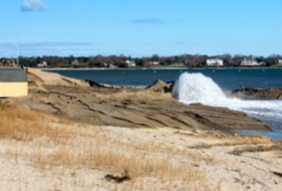 Posted on November 23, 2015
By Julie Lane, Shelter Island Reporter
It may have been a long delay before South Ferry got the attention it needed to get its ferry slips dredged, but once the work finally got under way this fall, it couldn't have gone better.
That's according to Cliff Clark, president of the company that transports people between Shelter Island and North Haven.
The work was completed Tuesday. Mr. Clark joined the dredge crew who took soundings to ensure the depth required had been achieved and the result met expectations.
The project started in late October with a crew from Gibson Cushman Dredging of Bay Shore working with South Ferry crews in what Mr. Clark described as "a synchronized dance."
READ FULL ARTICLE HERE