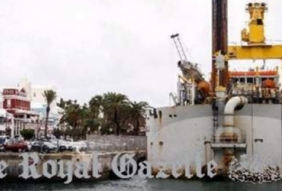 Posted on November 2, 2015
By Sarah Lagan, The Royal Gazette
Facilitators of the South Basin infill project have said the plumes of sediment caused by the dredging of the North Channel were anticipated and are not a threat to the marine environment.
The ACBDA said that members of the public had expressed concerns about the impact of the plumes could have on marine life.
Bermuda Environmental Consulting, the environmental advisers for the ACBDA, have been on site from the start of the deposition as part of the monitoring plan.
READ FULL ARTICLE HERE