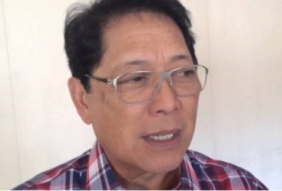 Silvestre Bello III
Posted on January 5, 2016
By Merlito G. Edale Jr.
A Partylist Representative here has called on government leaders to devise a clear-cut solution to save billions of pesos in agriculture losses in region 2 as an aftermath of natural disasters.
In an interview aired by a local radio station here, Partylist Representative Silvestre Bello III made the call after the province registered P1.8 billion losses in agriculture primarily on corn as a result of typhoon Nona which brought rains in the province recently.
Bello said corn plants, still on its vegetative stage along the Cagayan River delta, have been destroyed due to flooding.
READ FULL ARTICLE HERE