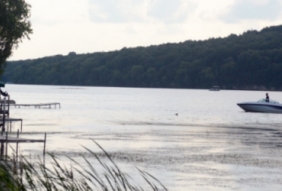 Posted on March 16, 2016
The Wisconsin Assembly on Thursday approved an amended version of a bill that would scale back regulations for development on Wisconsin bodies of water.
The state Senate made several changes to the bill on Tuesday, eliminating several controversial provisions that would have loosened rules on dredging. The bill had previously cleared the Assembly, but the Senate's changes sent it back for another approval.
The bill was stripped of several provisions that would have allowed dredging under a general permitting process and limited the oversight of Department of Natural Resources on shoreline projects, including prohibiting it from requesting a test that could reveal toxins in soil.
Environmental conservation groups and sporting associations statewide opposed the bill.
Authors of the proposal said they sought to clear up laws that lead to uncertainty for homeowners and builders in regulatory and permitting disputes, but opponents were concerned it could pose dangers to the environment.