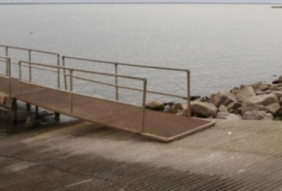 Posted on November 19, 2015
By Michael Pearce, The Wichita Eagle
The Kansas Water Office is sinking an estimated $20 million into removing about 3 million cubic yards – 250,000 dump truck loads – of the guck, officially known as sediment, from the bottom of John Redmond Reservoir. The process will take through the end of 2016.
Sediment is basically top soil that has washed into the lake during the past 50 years.
It has filled in more than 40 percent of the lake, just north of Burlington, which serves as the primary water source for the Wolf Creek nuclear power plant and as a drinking water supply for several communities, said Tracy Streeter, director of the state's water office.
READ FULL ARTICLE HERE