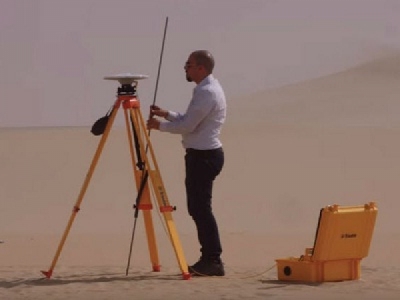 Posted on September 11, 2016
State oil giant Saudi Aramco has extended bidding for dredging and reclamation work at its marine terminal in Ras al-Khair by almost one month, industry sources said.
The extension, pushing out the submission date to September 29 from August 31, was given after potential bidders asked for more time to prepare offers, the sources said.
However, some bidders are expected to ask Aramco for several more weeks after the company requested this week additional content be included in submissions, one of the sources added on condition of anonymity.
The project is the first phase of a huge ship repair and shipbuilding complex in the east of the country seen as key in the kingdom's economic transformation plan.
Nine bidders are planning to participate including Boskalis, Hyundai Engineering & Construction and Jan de Nul, among others.
Saudi Aramco said it did not comment on rumor or speculation, while Boskalis declined to comment and Jan de Nul did not comment. A spokeswoman for Hyundai E&C said the company planned to enter the next round of bids.
The project at the eastern Saudi port of Ras al-Khair will be operated by a joint venture between Aramco, the National Shipping Company of Saudi Arabia (Bahri), United Arab Emirates-based Lamprell and South Korea's Hyundai Heavy Industries.
Two sources said the infrastructure would be developed by Aramco before the project as a whole was handed over to the joint venture.
Saudi Aramco has said it expects the complex, which is projected to create 80,000 jobs and allow Saudi Arabia to reduce its imports by $12 billion as well as increase gross domestic product by $17 billion, will be fully operational by 2021.
Under a sweeping economic reform program announced recently, Aramco is to play a big role in developing industrial projects as Saudi Arabia tries to diversify its economy beyond reliance on oil exports.
Source: The Maritime Executive