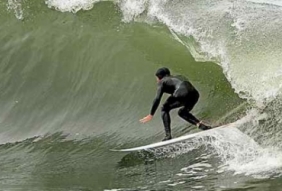 Posted on February 16, 2016
By Jessica A. York, Santa Cruz Sentinel
Conditions at the Santa Cruz Small Craft Harbor are the perfect storm of recent years, good or bad, depending on the viewer's perspective.
Boaters have spent weeks locked inside the harbor after years of drought-dry winters, while experienced local surfers are sliding in for rare wave access.
Surfer and photographer Dave Nelson was reluctant to talk about the draw, he said.
READ FULL ARTICLE HERE