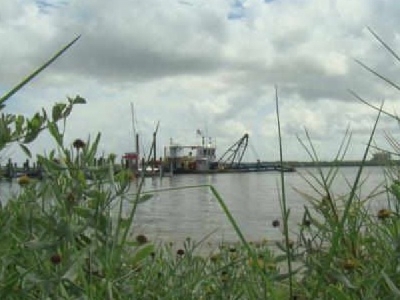 Posted on September 6, 2016
On land, Big Carlos Pass gives people easy access to Lovers Key State Park, but just below in the water is a much different story.
"You can get hurt awful easy," says Al Durrett, owner of Fish Tale Marina. "Very dangerous situation having shallow water."
Large boats are only able to use one lane to use the pass because sand is piling up and causing shallow water.
And boaters aren't the only ones stuck. No access to water can be a deal breaker when selling a home too.
"That couple hundred thousand dollar boat is a worthless paperweight if it can't move," said Thaddeus Deitriech, with Paradise Realty.
For sale signs are sticking around longer as people look for boat access in their backyard on the southern tip of the island.
"You'd be about a ten percent difference," explained Deitriech. You know, if you have a $500,000 house that's on a canal, and a boat can't get in and out… you're now selling the house for $450,000.
But after nearly three years of community stakeholders and the West Coast Inland Navigation District voicing their safety concerns for boaters, a nearly $2 million dredging project is now on its way.
"It's been an unusable pass for the last 10 years so this is a big plus factor for Lee County, for Fort Myers Beach and for all the boaters who use it," says Durrett.
Better access going underneath Big Carlos pass could mean more traffic for Estero Island, helping businesses thrive and allow homeowners to use the pass safely.
"They to come to was fish tale marina to spend the night and go on the next day so that's where this is gonna help," says Durrett.
Source: nbc-2.com