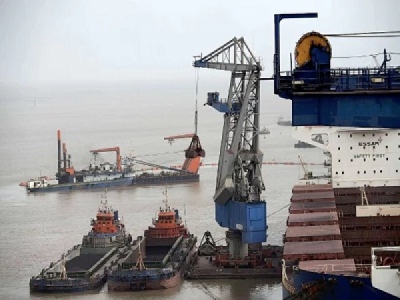 Posted on September 15, 2016
Coastal shipping in India is facing several problems, including higher expense per tonne in comparison to road and rail. The Modi government's ambitious Sagarmala project needs to address these issues on a priority basis.
Experts believe that the problems beleaguering the sector are due to high taxes and lack of finances.
Managing Director of Link Shipping and Management Captain Kiran Kamat said that investment in smaller ships was zero, resulting in higher costs of transporting goods by ships than by road or rail. Shipping regulation is also stricter, and so unlike trucks, ships cannot be overloaded.
Ashok Chowgule, Joint Managing Director of Chowgule & Co, said that previous attempts at operating on the coast with second-hand ships had failed, signalling to potential investors that the sector was unviable. He suggested that the Reserve Bank of India ease its norms on loans and increase loan terms to match the life of ships rather than the current seven years.
Another problem for the industry is dredging in small ports. Lack of dredging makes it difficult for ships to enter when there is a low tide. The Dredging Corporation of India is ill-equipped to dredge ports. A number of smaller ports have not been dredged in the last ten years.
The industry wants shipping and ship-building to be in sync, but that isn't happening either because there is no demand for smaller ships.
Developing green channels at all ports, along with a dedicated coastal shipping policy by all maritime states will help, says Jagannarayan Padmanabhan, Director-Transport, CRISIL Infrastructure Advisory.
Source: Swarajya