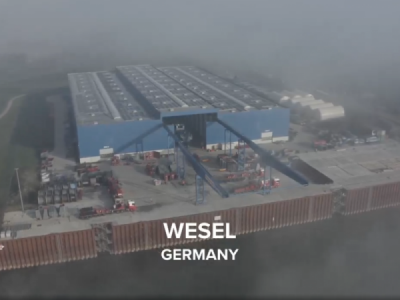 Posted on November 11, 2020
Many were involved in the final assembly and especially launching of this 53 meter long, 255 ton weighting cutterwheel dredger for goldmining specialist Mineros Aluvial of Colombia. Equipped with the proprietary iPump and a max digging depth of 28 meters, she has a production capacity of 270 m3/h. Countdown to her voyage over the Atlantic, but have a look at the excellent teamwork on display first.
ROHR-IDRECO – your partner for Intelligent Dredgers.
For more information about the cutting wheel on the dredger, see this post from the vendor APT who supplied and designed it – https://aptdredgingsolutions.com/customised-ladder-and-underwater-cutting-wheel-combination-for-rohr-idreco/