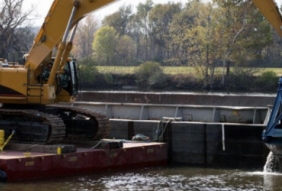 Posted on March 31, 2016
A review to assess the success of a six-year cleanup of the upper Hudson River has been started by the U.S. Environmental Protection Agency.
General Electric last year finished dredging a 40-mile northern stretch of the river for PCBs under a Superfund project that cost an estimated $1.5 billion.
The scheduled year-long review announced Tuesday by the EPA will include data collected this spring and summer from fish, water and sediment.
READ FULL ARTICLE HERE