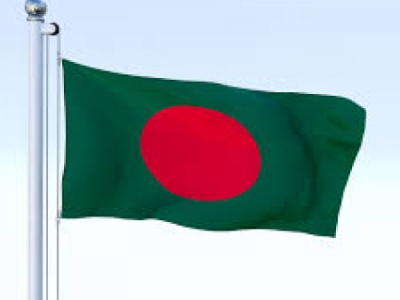 Posted on November 12, 2020
Speakers at a webinar yesterday said resumption of the government's tidal river management project in Southwest Bangladesh was required to help people come out of persisting waterlogging situation there.
Besides, round-the-year dredging of rivers and creating canals in coastal areas to ensure timely high and low tide, and managing riverbed sedimentation are important to reduce waterlogging, they said.
NGO-based initiative Uttaran along with The Daily Star and Bangla daily Samakal organised the webinar on "Emergency Support and Anticipated Effort for Southwest Coastal Bangladesh".
Speakers said due to waterlogging, hundreds of thousands of people, especially women, children, and elderly, in southwestern districts of Jashore, Khulna, and Satkhira have to suffer, as many of them contract water-borne diseases each year.
Uttaran Director Shahidul Islam said the government continued its TRM project, a unique management of tidal rivers, till 2012. There was no waterlogging in the area as long as the project continued. It was stopped due to a "social cause" in Bilkapalia area, he said.
Shahidul said now due to waterlogging, locals in Southwest Bangladesh suffer for six to eight months a year.
In some areas, waterlogging persists throughout the year, he said, adding annually about 10 to 15 lakh people suffer immensely because of waterlogging there. He also said waterlogging forced many people to migrate, either temporarily or permanently.
Malik Fida A Khan, executive director of Center for Environmental and Geographic Information Services, said TRM implementation could be a way out, but this is not the only solution.
It is important to think about how the tidal rivers' water flow could be increased. Besides, initiatives have to be taken for river dredging and their connectivity, he said.
Hosne Ara Hasi, a Satkhira-based development activist, said due to waterlogging, more or less the entire population of coastal region has to suffer.
Awami League lawmaker for Satkhira-2 Mir Mushtaque Ahmed Robi said the long plight of Southwestern people caused from waterlogging hasn't been eased despite different initiatives taken in the past.
He said experts have to come forward with a sustainable solution.
Addressing the webinar, Samakal Editor Mustafiz Shafi said the persisting waterlogging situation in the southwest should be addressed on different mediums for a sustainable solution.
Addressing the session as chief guest, Deputy Minister for Water Resources AKM Enamul Haque Shamim said the prime minister has given her clear directive to bring a sustainable solution to the waterlogging situation.
The deputy minister also said the government has undertaken different projects worth Tk 15,000 crore for the region.
State Minister for Rural Development and Co-operatives Shawpan Bhattacharjee and Bangladesh Water Development Board Director General AM Aminul Haque, among others, addressed the webinar.
Source: thedailystar