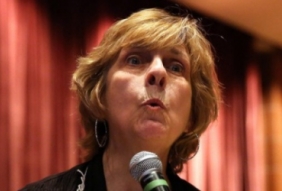 Carla Rautenberg
Posted on March 3, 2016
By James F. McCarty, Cleveland Connects
The U.S. Army Corps of Engineers found scant public support Tuesday night for its proposal to dump contaminated Cuyahoga River sediment into Lake Erie nine miles offshore.
The Army Corps, which dredges the six-mile Cleveland Carla Rautenbergshipping channel twice a year, requires an Ohio EPA permit to perform open-lake dumping of thousands of tons of dredged river sediment.
But the signing of that permit appeared a long-shot, at best, after the EPA's Kurt Prencic addressed the crowd of about 100 people at a public hearing at St. Ignatius High School.
READ FULL ARTICLE HERE