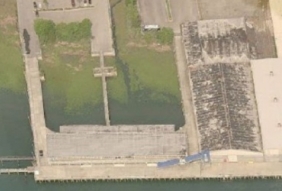 Posted on April 14, 2016
The U.S. Army Corps of Engineers is holding a public hearing on a contentious $35 million passenger cruise terminal first proposed for the Charleston waterfront almost six years ago.
The hearing is scheduled for Tuesday as the agency reviews an application by the South Carolina Ports Authority to renovate an old warehouse on the Cooper River for the terminal. The authority needs to put additional pilings beneath the warehouse.
READ FULL ARTICLE HERE