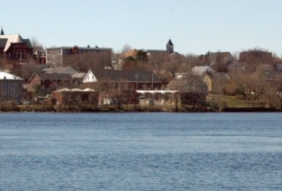 Posted on April 25, 2016
By Liz Gotthelf, Journal Tribune
Residents who want to give input on a proposal to dredge the Saco River can do so this month.
The Army Corps of Engineers, in conjunction with the cities of Saco and Biddeford and the state of Maine, is working on a proposal to dredge the river to restore a federal navigation channel.
There is no federal funding for the $3.2 million project in the 2016-17 work cycle, but officials are hoping to get funding in 2018, said Saco City Administrator Kevin Sutherland.
READ FULL ARTICLE HERE