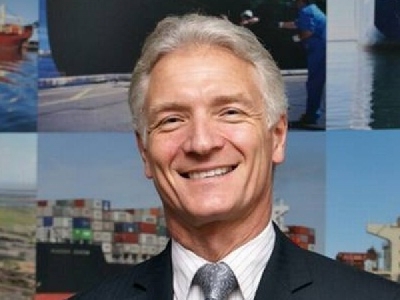 Vincent Tremaine
Posted on September 6, 2016
Chairman of Ports Australia Wodonga to act as freight 'pressure-valve' for SCT and CEO of Flinders Ports, Vincent Tremaine, said that, "the Code was developed to demonstrate to the community and other stakeholders that Australia's ports community is at the leading edge of capital and maintenance dredging management."
"The Code is one of a number of initiatives that Ports Australia has undertaken to disseminate accurate information on dredging and, importantly, to secure balanced public policy outcomes on this important activity," Mr Tremaine added.
CEO of Ports Australia, David Anderson, indicated that while the Code had national application, it was also a key deliverable under the Reef 2050 Program.
"We have sought to take a pro‐active stance under the Reef 2050 Program with the development of dredging and sediment management strategies," Mr Anderson said.
Mr Anderson noted that insufficient focus is placed on the key role and value of shipping channels as an important component of Australia's international supply chains.
"Just as the capacity of our supply chains is defined by the capacity of our road and rail networks, and our terminals; it is likewise defined by the capacity of our shipping channel infrastructure.
"Our international competitiveness and the safety of our shipping depend on our ability to maintain and develop that infrastructure. The Code of Practice sets out a series of environmental principles that Australian ports follow when undertaking dredging and when reusing, relocating and disposing of dredged material.
While the document runs to 30 pages, the principles distill down into ten main areas –
Environmental Awareness
Ports are committed to ensuring dredging programs are informed by an understanding of environmental values that may be affected by dredging and dredged material relocation;
Environmental Risk Assessment and Management
Ports are committed to the assessment and management of environmental impacts of dredging programs. This involves applying risk evaluation, monitoring and adaptive management approaches.
Avoidance, Mitigation and Offsets
In all aspects of the planning, execution and management of dredging, ports apply the environmental management hierarchy of avoid, mitigate and offset.
Dredged Material Relocation
Ports are committed to evaluating all viable options to minimise social and environmental impacts in the relocation or reuse of dredged material.
Dredging Operations
Ports are committed to the highest standards of environmental management utilising industry leading practices, fit for purpose equipment and site relevant environmental protection measures.
Monitoring
Monitoring plays an important role in the adaptive management of dredging programs and in informing future planning and project execution. Ports are committed to ensuring that management decisions are based on the most recent and relevant scientific information.
Consultation
Stakeholder input is important in the design and execution of successful dredging programs. Ports are committed to the implementation of effective, transparent and timely engagement and communication with stakeholders interested in or affected by dredging programs.
Compliance
Ports are committed to ensuring that all legal and regulatory requirements are fulfilled when planning and undertaking dredging programs.
Transparency and Accountability
To demonstrate performance and broaden the understanding of dredging activities, ports commit to making information publically available and sharing information on dredging programs.
Research and Innovation
Ports are committed to ongoing research and innovation that will improve our understanding, performance and environmental stewardship associated with dredging. Ports also appreciate that research can contribute to the broader public good by building on our collective knowledge base.
A copy of the Code can be obtained at http://www.portsaustralia.com.au/assets/Uploads/Ports-Australia-Dredging-Code-of-Practice.pdf
Source: Lloyd's List Australia