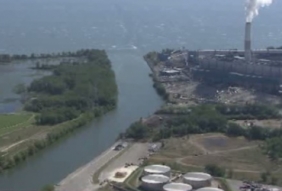 Posted on September 28, 2015
State officials have announced approval of a loan for improving access and activity at the Port of Monroe on Lake Erie.
The
Michigan Economic Development Corp. said Tuesday that the Michigan
Strategic Fund is loaning up to $3 million to the city of Monroe to
dredge the River Raisin and make other upgrades to the port. The project
aims to expand trade routes and cargo opportunities at the port that
serves as a gateway to the Great Lakes and St. Lawrence Seaway.
The
project will get $3.6 million in local and school tax revenue for
brownfield redevelopment. That will be used to repay the state.