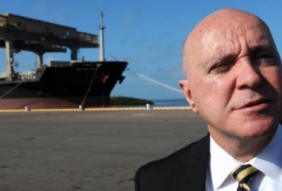 Carlos Buqueras
Posted on December 21, 2015
By Matt M. Johnson, Bradenton Herald
A Texas marine construction company will rebuild one of Port Manatee's aging ship berths for $9.14 million as part of the ports continuing waterfront modernization program.
This week, the proposal for the work submitted by Orion Marine Construction of Houston won a seven-way bid contest to reconstruct Berth 9 at Port Manatee. Its bid came in well below an construction cost of $12.2 million initially estimated by project designer AECOM.
Members of the Manatee County Port Authority unanimously approved Orion's bid Thursday. Construction work is expected to begin in January. A projected 400-day construction schedule has the facility reopening in 2017.
READ FULL ARTICLE HERE