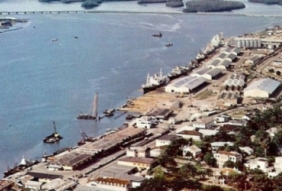 Posted on March 2, 2016
By Ngala Killian Chimtom, cajnewsAFRICA
THE approval of the US$675,5 million loan of the second phase of construction works at the Kribi Deep sea port has come as a major boost in Cameroon Vision 2035 ambitions by unlocking the country's mining potential, create jobs and enhance trade with neighbouring
countries.
The Exim Bank of China has approved additional funding for the extension of the project.
Cameroon Minister of Economy, Planning and Regional Development, Louis Paul Motaze, said part of the money- US$ 524,5 million will be obtained on preferential basis while US$150 will be given out as a concessional loan.
READ FULL ARTICLE HERE