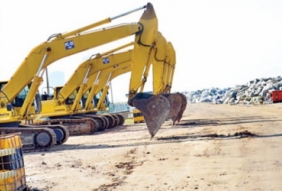 Posted on April 7, 2016
CHEC Port City Colombo (Pvt) Ltd, the Chinese company handling the Colombo Port City Project, has agreed to the dredging conditions set by the Coast Conservation and Coastal Resource Management Department (CC&CRMD).
"The company has also agreed to the other 70 conditions set out by the environmental approval document," authoritative government sources told the Daily News yesterday.
The environmental approval for the Port City has been granted by CC&CRMD under strict conditions that no dredging will be done in Site 1 of the designated areas which came under the Supplementary Environmental Impact Assessment (SEIA).
READ FULL ARTICLE HERE