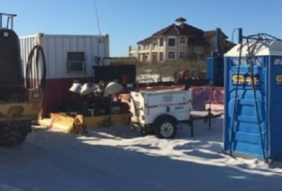 Posted on March 2, 2016
By Thomas St. Myer, PNJ
After months of Mother Nature refusing to cooperate, Weeks Marine and Santa Rosa Island Authority agreed to postpone renourishment of Pensacola Beach until mid-June through a change order to the project contract.
Paolo Ghio, Island Authority interim executive director, said Weeks Marine will replenish Navarre Beach first and then use the same equipment to pump sand along 8.1 miles of Pensacola Beach.
Weeks Marine scheduled the start date for renourishment in mid-November with the intention to complete the project in about three months. The company laid the first quarter of a 4-mile submerged pipeline, but then Mother Nature slowed the process. Barges spent a significant portion of the past three months in Pensacola Bay waiting for conditions in the Gulf to improve.
READ FULL ARTICLE HERE