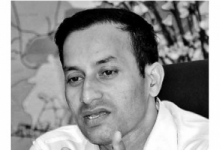 Posted on July 27, 2015
By The Hindu
National Institute of Ocean Technology, the nodal agency for studying the erosion of the beach in the city and recommend measures, has submitted its draft report on the steps to be taken to prevent erosion of the beach in the city.
The draft report suggested that a sill be erected as a short-term measure at 220 m.
Besides the sill that is erection of geo-synthetic tubes, the report recommended that beach be nourished by dredging beach harbour sand. The geo-synthetic tubes and nourishment by dredging sand are short-term measures that will cost around Rs. 16 crore.
READ FULL ARTICLE HERE