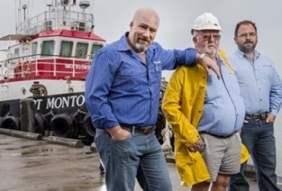 Posted on October 12, 2015
By Amy Price, The Courier Mail
THE PETERS family says diversifying their marine services has seen their second generation sea-towage company ride the wave of a fluctuating resources industry.
Having survived the corporate raiding days of the 1980s and re-emerged to profit during the resources boom, Pacific Tug, which was founded by three brothers at Victoria Point, east of Brisbane, in 1965, last month celebrated their 50th birthday.
With chairman Con Peters' three sons now at the helm, the owners are focusing on expanding their marine services to subsidise a revenue shortfall in the rapidly shrinking resources sector.
READ FULL ARTICLE HERE