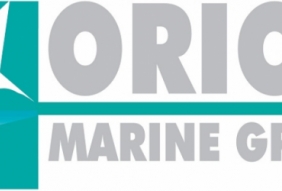 Posted on October 21, 2015
HOUSTON, Oct. 16, 2015 (GLOBE NEWSWIRE) — Orion Marine Group, Inc. (NYSE:ORN) a leading construction company, today announced the appointment of L. Dwayne Breaux to the position of Executive Vice President and Chief Operating Officer.
Dr. Breaux brings over 30 years of experience in the engineering and construction industry with strong marine contracting expertise. Prior to joining the Company, Dr. Breaux was President of Wison Offshore & Marine where he oversaw the Company's global operations. From 1998 to 2009, Dr. Breaux held positions of increasing responsibility including VP Operations was with SBM Atlantia Inc., where he was responsible for all aspects of SBM Atlantia's operational activities including project management and construction and installation of EPC projects. Prior to SBM, Dr. Breaux held various positions in project management and engineering with companies such as J. Ray McDermott. Dr. Breaux, received his Bachelors and Master of Science in Civil Engineering from Louisiana Tech University and holds a Doctorate in Structural Engineering from Texas A&M University. Dr. Breaux is a registered Professional Engineer in the State of Texas.
About Orion Marine Group
Orion Marine Group, Inc., a leading construction company, provides services both on and off the water in the continental United States, Alaska, Canada and the Caribbean Basin through its heavy civil marine construction segment and its commercial concrete segment. The Company's heavy civil marine construction segment services includes marine transportation facility construction, marine pipeline construction, marine environmental structures, dredging of waterways, channels and ports, environmental dredging, design, and specialty services. Its commercial concrete segment provides turnkey concrete construction services including pour and finish, dirt work, layout, forming, rebar, and mesh across the light commercial, structural and other associated business areas. The Company is headquartered in Houston, Texas with offices throughout its operating areas.