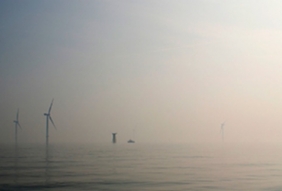 Posted on November 18, 2015
Royal Boskalis Westminster's order book fell 6.1% in the third quarter of 2015 to €2.8bn, according to the company's latest results.
The company said its operating profit was lower than quarterly result achieved in the first half of the year and he same period last year.
However, this was in line with expectations because of the first six months of the year was characterized by a "high fleet utilization and exceptionally good project margins".
Operating profit was also lower than the level achieved in the third quarter of last year which was positively impacted by substantial settlement results on old dredging projects.
Boskalis said market conditions remain challenging, particularly in the capacity-driven segments in the offshore energy market, "resulting in pressure on work volumes and pricing".
Offshore energy experienced a "lower utilization of heavy transport vessels" and the sector posted lower revenue and results compared with past quarters.
"The nature of our activities means that we are largely late-cyclical in the offshore segment," Boskalis said.
It added that although 2015 will yield an overall net profit for the company in line with expectations this will be below the record level in 2014 €490m.