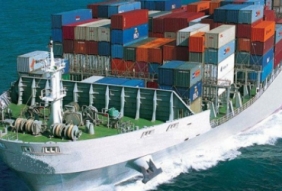 Posted on April 12, 2016
The latest Container Shipping Forecaster from MSI suggests a more positive market outlook for the container shipping sector in 2016 than the analysis of most of its peers.
Though its supply-side predictions are broadly aligned with those of Drewry and Alphaliner, MSI makes a more optimistic forecast on the demand side – indeed its trade growth estimates for 2016 are more than double those of the others.
Much of this positivity rests on an interpretation of the dynamics of trade volumes on the Asia-Europe route, with MSI ascribing much of the weakness in 2015 to short-term currency and inventory effects and 2016 seeing a reversion to fundamentals-driven growth.
READ FULL ARTICLE HERE