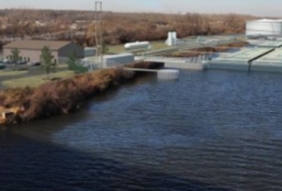 Posted on January 19, 2016
By Lauren Leone, The Herald-News
While lacking an easement agreement with the city, a Warrenville-based oil company has applied for the necessary state permits to construct a nearly 2-mile oil transport pipeline beneath the I&M Canal in Lockport for a new barge facility.
Ducere LLC has submitted project plans for approval to the Illinois Department of Natural Resources, according to an agency public notice dated Friday. The company also is waiting on plan approval from the Illinois Environmental Protection Agency and the U.S. Army Corps of Engineers. Decisions are expected as early as this spring.
The project would load crude oil from the Shell Terminal in Lockport onto barges at a new oil storage and barge-loading facility along the west side of the S&S Canal.
READ FULL ARTICLE HERE