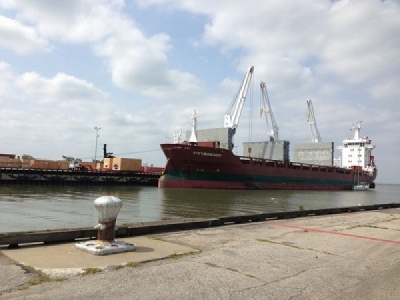 Posted on September 22, 2016
By Eric Heisig, Cleveland.com
The Ohio Attorney General's Office on Monday filed a new lawsuit asking a federal judge to order the U.S. Army Corps of Engineers to dredge the Cleveland Harbor and Cuyahoga River shipping channel this year, after the judge refused their request on technical grounds.
The new lawsuit was filed a week after U.S. District Judge Donald Nugent in Cleveland ruled that the state's request to force the Army Corps to dredge this year could not be brought within a lawsuit it filed against the Army Corps in 2015. He said he ruled this way because the new request pertains to events and claims not brought within the first lawsuit.
The latest lawsuit's demands are similar to those brought in the 2015 lawsuit.
The Army Corps has said it wants to dump the Cuyahoga River sediment in the Lake Erie and contends that it is not toxic. The Ohio Environmental Protection Agency says dumping the sediment in the lake would prove harmful to the lake's ecosystem and is demanding that the sediment be removed from the river and dumped in a disposal facility.
The Army Corps says it should not have to foot that bill, which would be substantially higher than dumping the dredged materials into the lake.
The new lawsuit says the Army Corps was also wrong to cut the budget for the Cleveland dredging project. A Senate investigations committee co-chaired by Ohio Sen. Rob Portman is investigating Army officials' actions.
The Army Corps has dredged the harbor nearly every year for the past 80 years. It would have dredged in May during a typical year, though low rainfall and high lake levels have not made it necessary.
Even though the shipping channel is largely passable, some freight carriers have reported difficulty passing through parts of the channel. Port officials have said rain storms could push more sediment into the channel land render it unnavigable.
Nugent in May 2015 issued a scathing opinion that forced the Army Corps to dredge that year. He also presides over the new lawsuit.
Source: