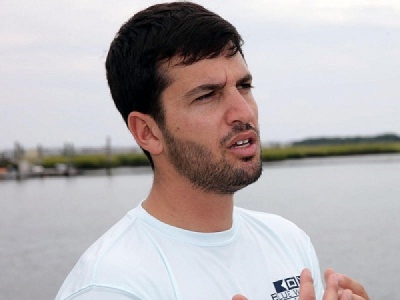 Michael Ein
Posted on September 6, 2016
By Claire Lowe, pressof AtlanticCity.com
Silt continues to build in boat slips and channels, a significant problem for a city whose economy relies on tourism and the water.
For some, the ongoing effort to dredge the entire back bay of the city can't pay off soon enough.
"We need it dredged. The water depth is just to the point where the boats are restricted," said Bill Waddell, vice president of the Bay Club Condominium Association, which gets income from renting slips to owners and to others.
Waddell has been in constant contact with ACT Engineers to get work completed at the Bay Club at Fourth Street, which has a marina.
Engineers last week announced three lagoons would be dredged in a program the city started last year.
Snug Habor lagoon just north of the Ninth Street bridge, Glen Cove just south of the bridge and the mouth of South Harbor north of the airport will be cleared to a depth of 6 feet as part of a $796,550 contract awarded Aug. 11 to Trident Piling Co., of Longport.
The contract calls for 4,130 cubic yards of silt to be removed from Snug Harbor and Glen Cove, and 4,020 cubic yards from South Harbor.
Engineers estimate 900,000 cubic yards must be removed to bring lagoons and channels to a navigable depth.
"It's vitally important to the whole bayfront community, so even though it's small, it is progress," said city Public Information Officer Doug Bergen.
City Director of Finance Frank Donato said the shallow water in the bay also threatens property values since a large chunk of the ratable base borders bayfront and lagoon areas.
The 8-mile stretch of bay behind Ocean City has been in need of dredging for more than a decade. Before 1970, the city owned a dredge and completed its own maintenance before regulations were put in place to prevent it.
Since 2000, three dredging projects were undertaken, removing about 232,770 cubic yards of material.
The city last year hired ACT Engineers to develop a long-term dredging plan. Donato said the contracted amount to date is $2.06 million.
The cost of dredging the entire bay is still being determined, Donato said. The city pledged $20 million back bay and lagoon dredging in the 2016-2020 capital plan.
Dave and Patricia Munion, of Haddon Township, have a summer home in Ocean City and keep their boat at Blue Water Marina at 34th Street. Dave Munion said he was glad to hear the city was "stepping up the plate."
"I know it's expensive, but without it, you're going to see a lot of marinas go out of business and other related businesses go away," Munion said.
He said he ran aground July 4 behind Ocean City and damaged his propellers.
Brian Isen, who owns Blue Water Marina, said dredging impacts all the boaters in the area.
The 160-slip marina was dredged to a depth of 4 feet two years ago, Isen said, but that work is quickly filling in due to the amount of material that has built up in the nearby basin at Crook Horn Creek.
"For us, financially, if everything (fills) in and we can't dredge, we can't rent out our slips," he said.
Isen said he has been contacted by several homeowners near his marina looking for slips to rent, because they can't access the channel from their own slips.
Wickberg Marine last fall started a Snug Harbor dredging project to remove 14,000 cubic yards, but it was not completed before the permit deadline of Dec. 31. Donato said that was due in part to the amount of time it took the material to dry at the Route 52 disposal site for it to be trucked out. He said the contractor was not paid the entire contract amount as a result.
"They completed and will be paid for approximately two-thirds of the contracted quantity that was to be dredged," Donato said.
The current contract calls for dredging to be done by Oct.1 in Snug Harbor and Glen Cove, and by Dec. 1 in South Harbor as per the New Jersey Department of Environmental Protection. ACT Engineering is filing a permit extension on behalf of the city.
"That's the Department of Environmental Protection windows for work based on endangered species," Bergen said. "ACT Engineers is pushing for both deadlines and, in past years, they have received extensions, so they're hopeful that we can get relief on both deadlines."
Bergen said that the plan is to eventually dredge the entire, 8-mile bayfront.
In this phase, owners will be able to contract with Trident to dredge their private slips at their own expense if time allows.
In a recent meeting with homeowners from the Nor'easter marina at Seventh Street, ACT engineers and city officials discussed the city's plan to apply for a dredge permit that includes all private and public areas on the bay side. The city hopes to have a tip-to-tip permit in place by summer 2017.
Previously, permits for private slips and marinas were obtained and maintained privately.
As for what areas will be dredged next, ACT Engineering will come up a plan in the fall based on depths, Bergen said.
"Many residents and visitors utilize the bay and lagoons regardless of whether they live or rent on the bay," Donato said. "To have the use of the bay and lagoons limited to certain times of the day when tides are favorable is a detriment to the city that the mayor, council and administration are determined to address."
Source: pressofAtlanticCity.com