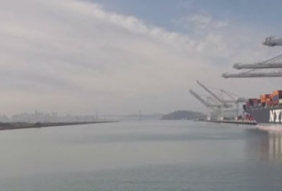 Posted on February 3, 2016
By MarEx, The Maritime Executive
The U.S. Port of Oakland's Outer Harbor Terminal filed for Chapter 11 protection on Monday, two weeks after one of its biggest tenants said it was terminating a 50-year lease with the northern California port.
Last month, Ports America, one of the largest marine cargo operators in the U.S., said it was shifting its business from the Oakland port to other cities along the West Coast, including Los Angeles and Long Beach as of March 31.
Ports America operates one of five marine terminals at the port, and the Port of Oakland has expressed disappointment at the decision by Ports America Outer Harbor to file for bankruptcy.
READ FULL ARTICLE HERE