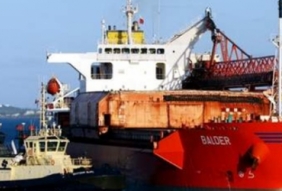 Posted on November 13, 2015
By Simon Jones, The Royal Gazette
Dredging work on the North Channel that will allow Bermuda to accommodate the largest cruise liners in the industry has been completed, more than two weeks ahead of schedule.
The three-strong fleet of specialised vessels, which has moved more than 100,000 cubic yards of aggregate from the seabed to the South Basin, is expected to leave the Island later this week bound for Panama.
The operation was expected to take about a month, however the crews have worked around the clock making good progress and finished the job within two weeks of work beginning on October 27.
READ FULL ARTICLE HERE