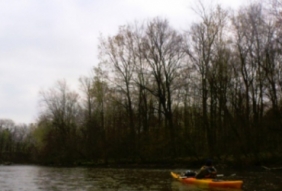 Posted on December 9, 2015
By Gregory B. Poindexter, HydroWorld.com
In March 2014, voters in Exeter, N.H., voted to spend US$1.8 million to remove the 100-year-old Great Dam in downtown Exeter, on the Exeter River. Now the federal government is adding money to help in the process.
Earlier this month, the National Oceanic and Atmospheric Administration requested $611,000 to aid in removing the concrete dam built in Exeter. The agency says the dam is the lowest dam on a major tributary to Great Bay and its removal would help fish habitats.
In total the agency recommended more than $900,000 in federal funding for coastal habitat restoration projects in New England. This money is part of $4 million in recommended funding for restoration projects around the country.
READ FULL ARTICLE HERE