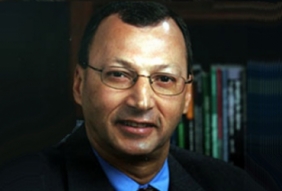 Johnny Bradberry
Posted on January 7, 2016
Louisiana Governor-Elect John Bel Edwards has announced that Johnny Bradberry is his appointee for Executive Assistant to the Governor for Coastal Activities.
In this position, Bradberry will also serve as the Chairperson of the state's Coastal Protection and Restoration Authority (CPRA).
National and local conservation groups working together on Mississippi River Delta restoration – Environmental Defense Fund, National Audubon Society, National Wildlife Federation, Lake Pontchartrain Basin Foundation and Coalition to Restore Coastal Louisiana – released the following statement regarding this appointment:
"This is a critical appointment, given the state of our coast and increased funding opportunities to restore it. Perhaps no other area of responsibility offers as much hope, or peril, for our state's future.
"We very much appreciate the dedication, commitment and progress of the CPRA leadership to date, and look forward to working with Governor-elect Edwards' choice to continue and expand that leadership."
Bradberry, who is a former Secretary of the Louisiana Department of Transportation and Development, succeeds current Chair Chip Kline, who took the position in February 2015.