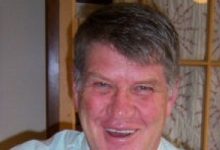 Posted on August 3, 2015
Alnwick / Haldimand Township councillors are wondering whether the unique Nawautin Sanctuary should be allowed to "naturalize" or whether dredging of the main pond and / or four silt ponds should be pursued.
The topic came up during the July 16 Township Council session held at the Alnwick Civic Centre after councillors reviewed minutes from the Nawautin Sanctuary annual general meeting (AGM) .
Mayor John Logel and Councillor Ray Benns both indicated that the Lower Trent Conservation authority was not likely to want to permit dredging at the site located on the shore of Lake Ontario south of Grafton.
READ FULL ARTICLE HERE