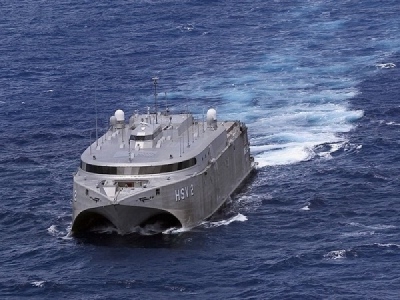 Posted on October 4, 2016
The attack on a UAE civilian ship by Houthi militias has been described as a "terrorist act" by Yemeni authorities.
The Yemeni government denounced the attack on the Swift, which was taking injured civilians from Yemen for medical treatment elsewhere, calling it "a terrorist attack that violates international laws" and a threat to international security.
"It is also a clear violation of humanity and a flagrant aggression against life," it said.
The ship, which is owned by the UAE's National Marine Dredging Company, was attacked as it sailed through the Bab Al Mandeb Strait.
The Strait connects the Red Sea to the Gulf of Aden, between Yemen on the Arabian Peninsula, and Djibouti and Eritrea in the Horn of Africa.
All aboard the ship were rescued, state news agency Wam reported.
The attack was condemned by the command of the Coalition Forces Supporting Legitimacy in Yemen.
"This comes as a serious indicator to confirm the orientation of these militias to carry out terrorist operations targeting the international navigation and relief ships in Bab Al Mandeb Strait," it said.
On Sunday, the secretary general of the Arab League, Ahmed Abul Ghait, condemned the Houthi militia for the attack, describing it as "unacceptable and violating international laws."
Mahmoud Afifi, the Arab League's spokesman, said the attack gave a serious indication of threats facing civilian and commercial ships crossing one of the world's most vital waterways.
The UAE's forces are involved in the Saudi-led Arab coalition's Operation Restoring Hope, which backs the legitimate government in Yemen.
The UAE is also supporting its coalition role by providing humanitarian assistance for the Yemenis who are caught in the middle of the conflict.
The Yemeni government thanked the Arab coalition for its contributions towards a series of charitable, development and reconstruction projects in Yemen, including work in education, health, housing and public utilities.
It also hailed the efforts spent by the coalition to restore the legitimacy and stability across the country.
Source: TheNational