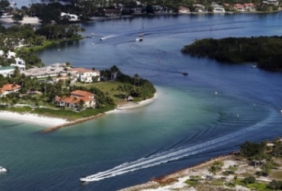 Posted on December 18, 2015
By Eric Staats, Naples Daily News
It will be at least 2017 before federal money shakes loose to dredge sand out of Gordon Pass, and boaters say that is too long to wait.
"It is very frustrating they're not going to take care of this," Island Sailing captain Rob Dawes said.
Boaters have been sounding the alarm about what they say are hazardous conditions in the federal channel that is the most direct route between Naples Bay and the Gulf of Mexico. Shoaling has gotten bad enough that large boats risk running aground, causing expensive damage or even injuring passengers, captains say.
Reps. Curt Clawson, R-Bonita Springs, and Mario Diaz-Balart, R-Miami, have been pushing the U.S. Army Corps of Engineers to put $2.5 million in its budget for fiscal 2016 to dredge the pass, but corps officials rejected the request.
READ FULL ARTICLE HERE