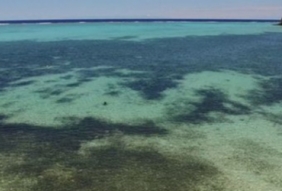 Posted on December 7, 2015
The popular tourist spot in Rarotonga has in recent months seen a rise in nitrogen levels and the spread of a dark seaweed, causing concern about the quality of water and the potential effects on tourism.
The Ministry of Environment Services' director, Joseph Brider, says the government met with the Muri community to outline a proposal to clean up the famed lagoon.
"The plan that was proposed was to dredge a channel to increase current flow in Muri lagoon, and remove one of the fishing traps that was seen as an obstruction to current flow in the lagoon. The meeting was to seek the community's feelings, opinions, expressions on that plan."
Mr Brider says that plan is also subject to a environmental impact assessment, which he says could take up to four months to complete.