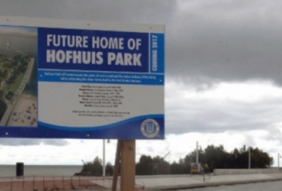 Posted on October 20, 2015
By Ian McCallum, St. Thomas Times-Journal
Fall is a season of change, especially in Port Stanley.
The Municipality of Central Elgin is starting work on its harbour overhaul – a multimillion-dollar project that will drastically change the look and feel of the lakefront village.
Over the coming months, Port Stanley passersby can expect to see different phases of the massive revitalization taking shape, starting with silo demolition, harbour dredging and the gradual construction of Hofhuis Park from the recovered sediment.
One silo has already been taken down and work crews are well on their way to demolishing the other four. Central Elgin has taken an eco-friendly approach to the silo demolition, repurposing the building material in a creative way.
READ FULL ARTICLE HERE