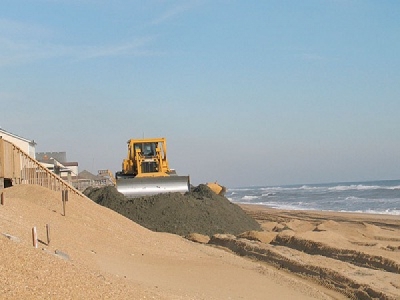 Posted on October 4, 2016
A multimillion-dollar beach replenishment project will help protect Cape May County's waterways and its communities.
Congressman Frank LoBiondo announced several provisions made under the 2016 Water Resources Development Act allowing federal funding to be applied to storm protection projects in the South Jersey county. The house approved the bill which includes a $55 million beach replenishment project for Wildwood's Hereford Inlet and the Cape May Inlet.
The authorized plans will create a new dune and periodically replenish North Wildwood, Wildwood, Wildwood Crest, and Lower Township beaches with sand.
Earlier this month the U.S. Senate passed their version of the 2016 Water Resources Development Act. Both versions will now be reconciled for differences.
Source: SNJ Today