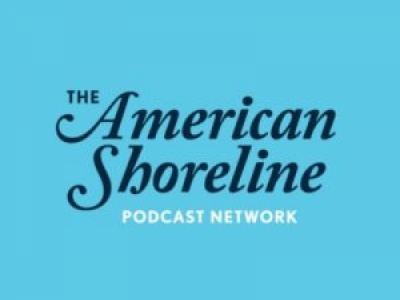 Posted on September 21, 2020
On the ASPN flagship show, co-hosts Peter Ravella and Tyler Buckingham discuss the upcoming online national coastal conference, "Navigating Stormy Times", with ASBPA Executive Director, Derek Brockbank. They discuss how a virtual conference will work, what some of the conference highlights will be, including plenary panels on how beach communities handled the pandemic this summer and how to increase diversity and inclusion in coastal STEM, as well as the opportunity to see every single talk – since they'll all be recorded and available after the conference.
Peter and Tyler then talk to the 2020 Morrough P. O'Brien award winner, Joan Pope. The O'Brien award is ASBPA's highest personal honor, and after a ground-breaking career in coastal engineering at the US Army Corps of Engineers, and years of dedicated volunteer service to ASBPA, Joan Pope is well-deserving of this prestigious award. Joan discusses her career, the changes she's seen in the coastal profession over the years, and shares some thoughts on next steps for the field and its practitioners.
Listen
Guests
Joan Pope retired from US Army Engineer Headquarters in 2012 after a career with the Corps involving a variety of practicing coastal geology and engineering, research, and management positions. At the time of her retirement she oversaw the Corps water resource research and development Program. During her career she directed several major projects including the development of the Coastal Engineering Manual, the National Shore Erosion Demonstration Program, and Regional Sediment Management. Since retiring she has been employed as a consultant with the Corps.
Derek Brockbank is the Executive Director of ASBPA. He hosts The Capital Beach on the American Shoreline Podcast Network.