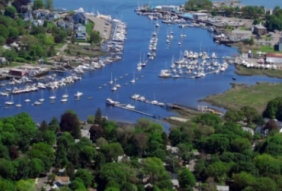 Posted on February 8, 2016
By Morgan Kaolian, ctpost
There's more sandy material in Milford Harbor's navigation channel than first thought, limiting safe navigation, the U.S. Army Corps of Engineers says.
The Corps had already planned to dredge portions of the 10-foot entrance channel, but it is now revising its plans because of a higher than expected amount of sandy material in the harbor.
A new plan calls for the dredged material, once it's removed, to be dumped in a new location closer to shore.
READ FULL ARTICLE HERE