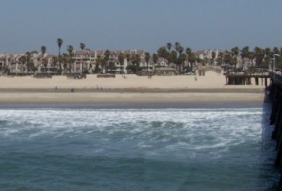 Posted on March 2, 2016
By Anne Kallas, Ventura County Star
The Port of Hueneme will be deepened from its current 35 feet to 40 feet under a deal approved this week, a move expected to bring in more than 200,000 tons of additional cargo each year.
The $8 million deepening project will bring 563 new jobs — directly and indirectly — to Ventura County and is expected to add $28 million in revenue, which will generate $4.6 million more in taxes paid to various governmental agencies in the area, according to Port of Hueneme Director and CEO Kristin Decas.
The Oxnard Harbor District Board of Commissioners, which oversees the port, entered the agreement with the Army Corps of Engineers at the board's regular meeting Monday.
READ FULL ARTICLE HERE