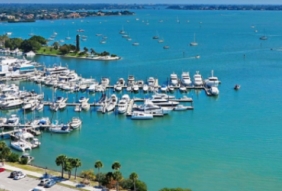 Posted on March 17, 2016
By Kathy Prucnell, The Islander
As opposition to a mitigation bank on Sarasota Bay grows, the Florida Department of Environmental Protection is acknowledging its regulatory oversight is limited to "within the bank."
Long Bar Pointe LLLP, including Sarasota developers Larry Lieberman and Carlos Beruff — who announced his U.S. Senate bid in February — control the proposed 260-acre bank, including 2 miles of mangrove forests southeast of Cortez.
A growing online petition begun by former Manatee County Commissioner Joe McClash — with 367 signatures as of March 12 — asks the DEP to deny Beruff's application.
The petition emphasizes the plans leave room for the channel dredging turned down by Manatee County in 2013.
READ FULL ARTICLE HERE